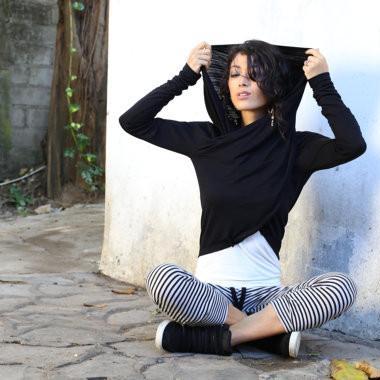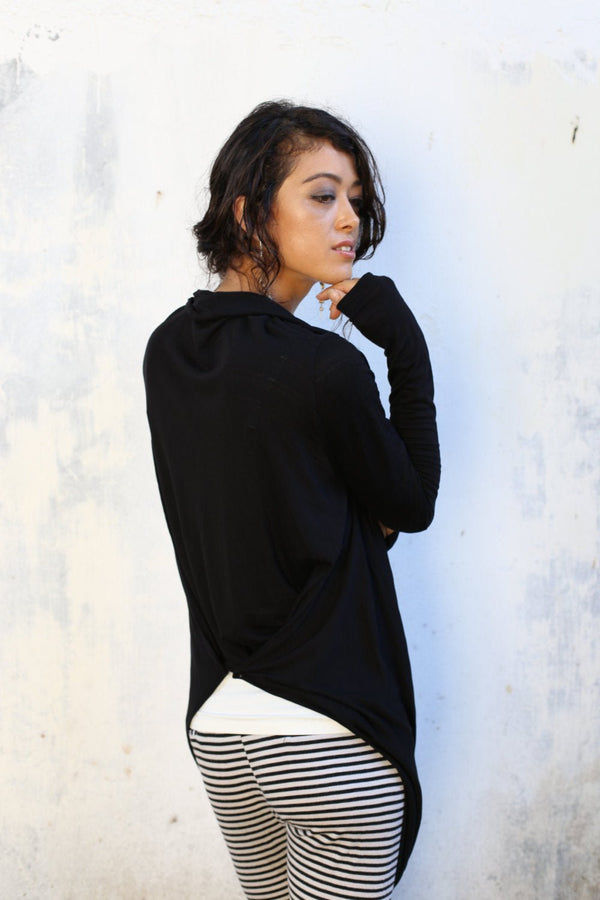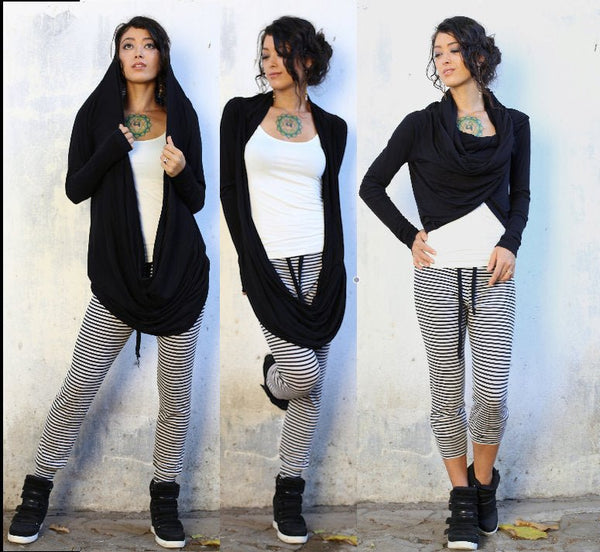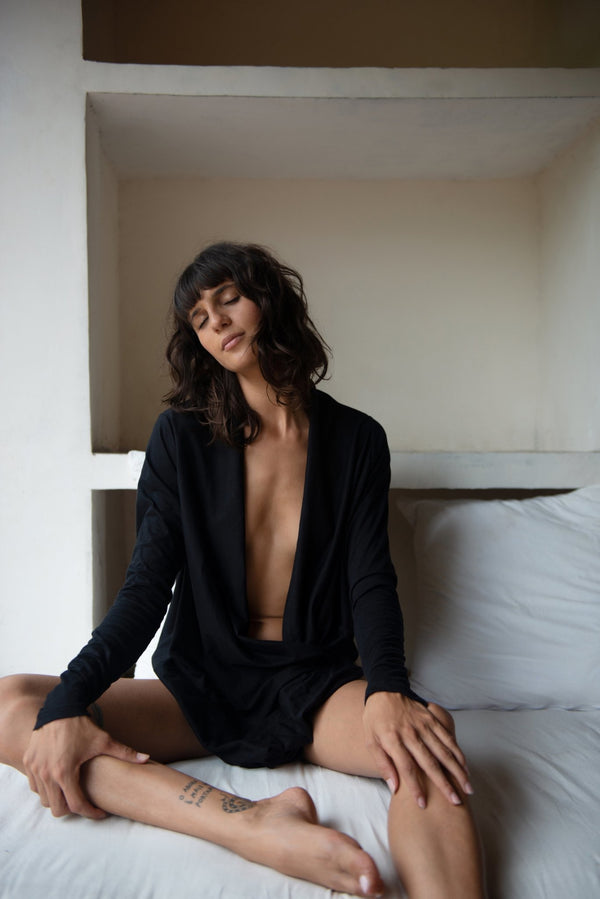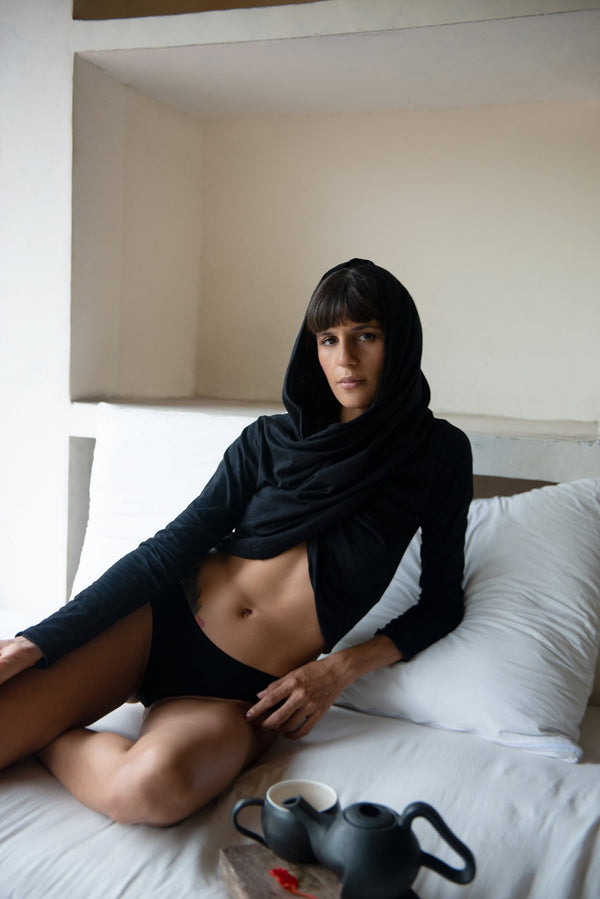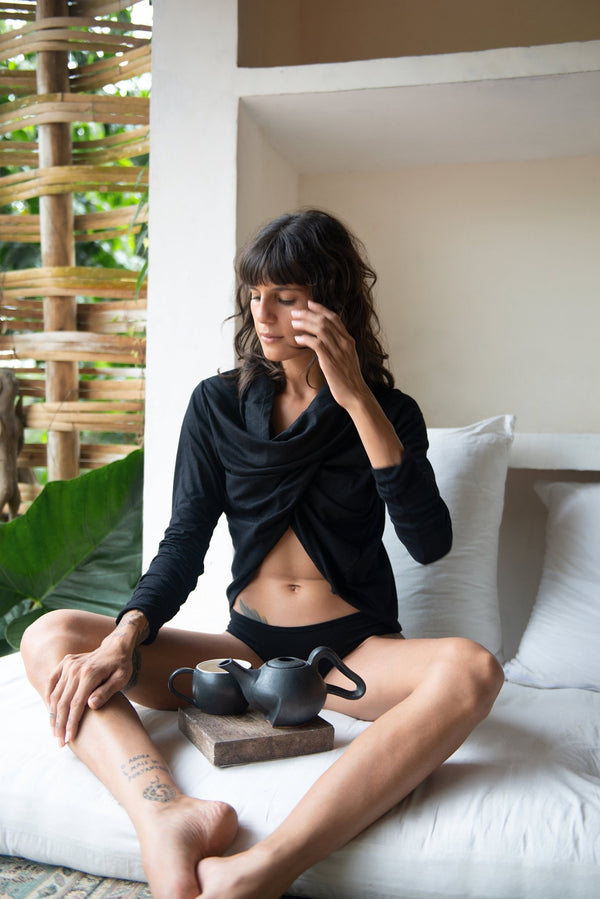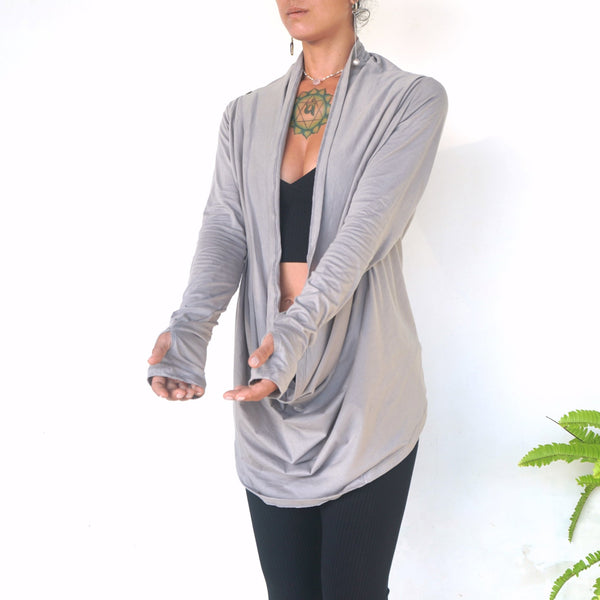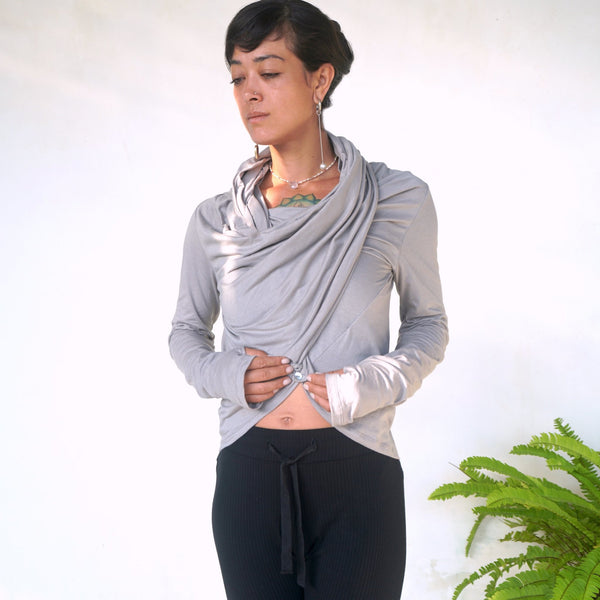 It's good quality but I can't find a way to wear it like the picture. I wish there were diagrams on different ways to wear it.
I really love this shrug, once I finally received it! I had to request instructions on how to make it work. They responded promptly and I figured it out after a few attempts.
It fits really well and the fabric is breathable. I am a petite 5'4', 130lbs, and I am glad I got the medium. This gives plenty of space to twist it around to get the different looks.
I would have given this item 5 stars, but it wasnt shipped until i requested it or a refund about 4 weeks after i ordered it. It came about 2 weeks later, so i waited a total of 6 weeks. So, if you order this item, maybe contact the seller sooner than i did.
Long sleeves made of certified organic cotton jersey. Lightweight cozy lounge wear layer, or after yoga layer this piece is ultra versatile. Wear 3 different ways.
_
GOTS certified organic cotton jersey
Extra long sleeves
Mini button in the back to play with different adjustment 
Hooded Shrug ~ Hooded vest ~ Long sleeve ~ Layer ~ Lounge Wear ~ Sati Creation